Aotea College students walking the talk

Sixteen year 11 students from Aotea College got to experience what it is like to be in a real-life job interview scenario – thanks to Plimmerton Rotary Club.
The Rotarians offered students a chance to practice interview skills with experienced employers in the community, providing a great learning experience.
Pauline Muncey, Careers Advisor from the college, says this is instrumental in helping students develop communication skills, learn more about themselves, identify what they want to do after finishing school and how to get there.
"The Rotarians provided great advice,  and offered constructive feedback to the students after the interview." said Ms Muncey.
With nerves quickly turning to  smiles and laughter, students agreed, saying they got to reflect on their strengths and now know that they actually do have the courage and capabilities to walk into an interview. "I've learned that I can talk confidently about myself to a stranger, as that's just what an interview is!"
"It was easy to put the students at ease," Rotarian, Wendy Betteridge said, "They may have presented with their hearts pounding but within a short time, they weren't frightened. You saw the change quickly as they became more relaxed and open. There was the immediate acknowledgement that they had learned something new."
Thank you Plimmerton rotary Club and well done Aotea College students!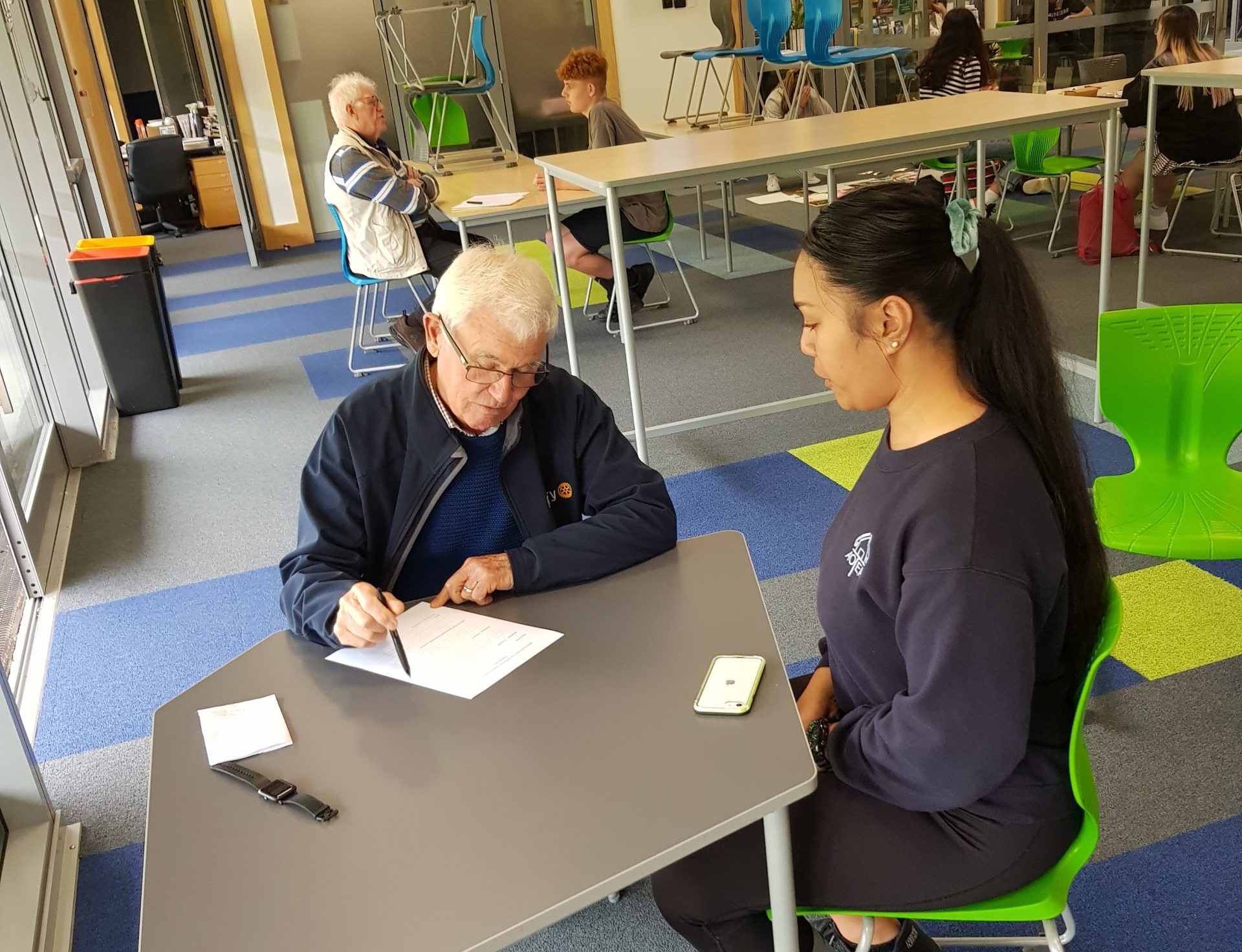 Plimmerton Rotarian providing some encouragement to a local Aotea College student.