We are promoting Porirua, the young talent within the city, and helping to foster a sense of community pride.

PORIRUA YOUTH AWARDS
These awards celebrate Porirua students who are excelling in one of the following categories: academic, environment and community, art and culture, and sports. The annual event is always well attended and includes presentations from the Mayor to recognise some of the most promising shining lights in Porirua.
Different from most awards, the Porirua Youth Awards recognises youth in two age categories – junior (12-15-year-olds) and senior (16-18-year-olds). The Porirua Youth Awards helps Porirua City acknowledge our youth who are leading the way.
2018 PORIRUA YOUTH AWARDS RECIPIENTS
Congratulations to our 2018 Porirua Youth Awards recipients.
They are; Charlie Hickey, 13, Discovery School, Sport. Agnes Valasi, 15, Bishop Viard College, Education. Jillian Tupuse, 13, Corinna School, Art and Culture. Seamus Curtain, 18, Aotea College, Sport. Brooklyn-Kasey Joseph, 17, Aotea College, Environment and Community. Hung Tien Ly, 17, Mana College, Education. Ezekiel Fiso, 18, Scots College, Education. Isla Day, 17, Kapiti College, Education. Tiuana-Marie Aiono, 17, Queen Margaret College, Education. Ngatuere Matakātea, 17, Te Kura Maori o Porirua, Art and Culture. Murray Faivalu, 18, Porirua College, Environment and Community.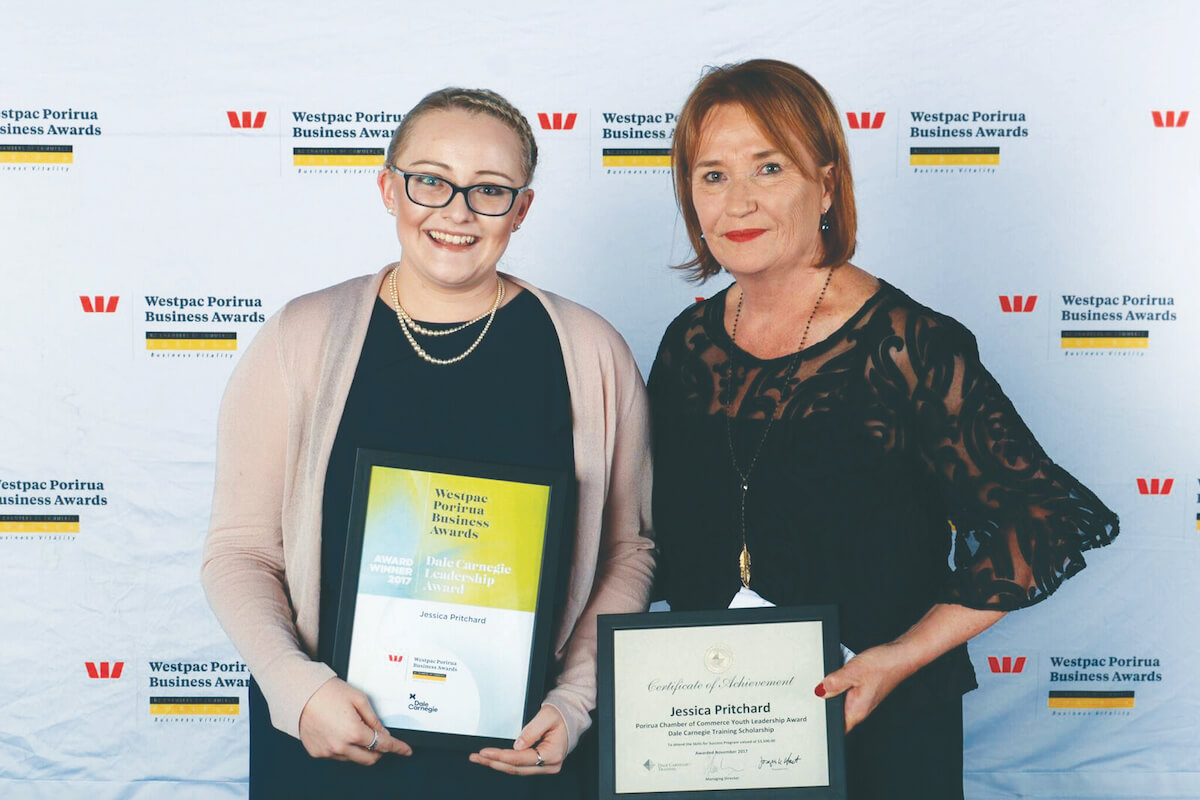 YOUNG EMPLOYEE AWARD AND DALE CARNEGIE AWARD
Each year Partners Porirua sponsors the Young Employee of the Year award in conjunction with the Porirua Chamber of Commerce at the Westpac Porirua Business Awards. Dale Carnegie also sponsors the Young Leader of the Year who receives a scholarship to attend this world-famous programme. Nominees have included apprentices, volunteers, cadets and young employees in sectors such as hospitality, sales and service, construction and recreation. The feedback from employers has been very positive. One commented that the young person they employed had changed their attitude towards the younger generation, while others commented on the advanced skills in IT and social media that young employees can offer.
Nominations are now open. Read more here.
Click here for an applications form, or contact Jane Hocking on 022 352 7040 for more information.
RECOGNITION FOR PARTNERS PORIRUA'S WORK
Partners Porirua is well recognised for its community contributions and sound business practice. In 2013 and 2016 the organisation was named the winner of the Outstanding Contribution to the Community award at the Westpac Porirua Business Awards.
Partners Porirua was also recognised for the valuable contribution of volunteers in being named the 2014 Porirua region Supreme Winner in the Wellington Airport Regional Community Awards.
A key success factor for Partners Porirua has been its ability to bring together businesses and community to work alongside educators to encourage students to be innovative, enterprising and entrepreneurial. These are the qualities required for the workforce of the future and the key to developing youth for the working world.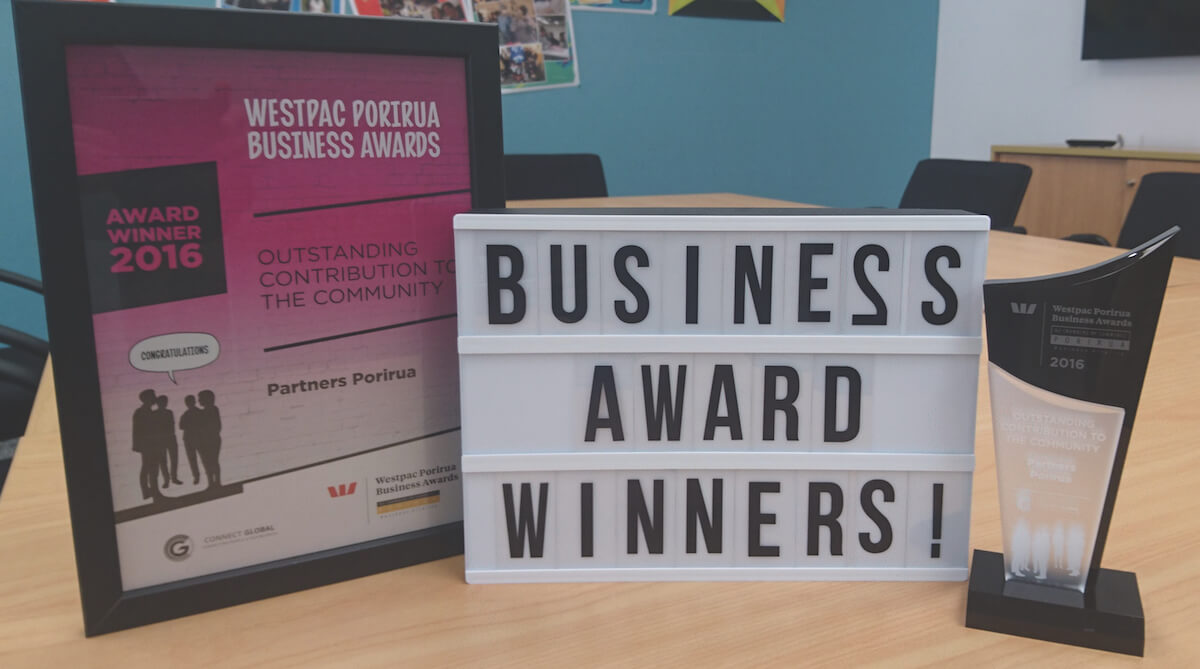 "We are promoting Porirua, the young talent within the city, and helping to foster a sense of community pride."
Michelle Robinson
Executive Director
Partners Porirua
"The Dale Carnegie Leadership award made all the hard work worth it. The confidence this gave me, and the scholarship I received, enabled me to accomplish things beyond what I would have thought was possible."
Jessica Pritchard
Young Leader of the Year scholarship recipient 2017
"The Young Leader of the Year scholarship provides outstanding young employees in Porirua with the opportunity to shine and develop into outstanding leaders of the future. We're proud to sponsor this initiative."
Peter Couchman
Managing Director
Dale Carnegie Wellington