cycling at bishop viard college

The cycling project at Bishop Viard College saw around 80 Year 7 and 8 students get on bikes and learn new skills.  Over the course of the three sessions, students went from beginner to expert, eventually heading off for a ride off the school grounds, utilizing the cycle track across the road from the school.  This was a real highlight for the students. 
A few students learnt to ride a bike for the first time which was very exciting for all of us.
Local experts from USO, Pedal Ready, Green Bikes Trust, Biketec and the Police volunteered their time and skills to work with the students building their confidence and road safety skills.  Many of these organizations hired out their bikes for a discounted price or free.  It was well supported.
Each student received a brand-new helmet which was donated from Bike On.org and each student was taken through how to fit it properly.
The team from Pedal Ready worked tirelessly, collecting enough bikes from around the region for each student, making sure the tires were pumped up and everything in perfect working order.
This project was an incredible example of how the cycling community rallies together to support the learning of children and young people in our city.
The reports from both the teachers and the students have all been positive.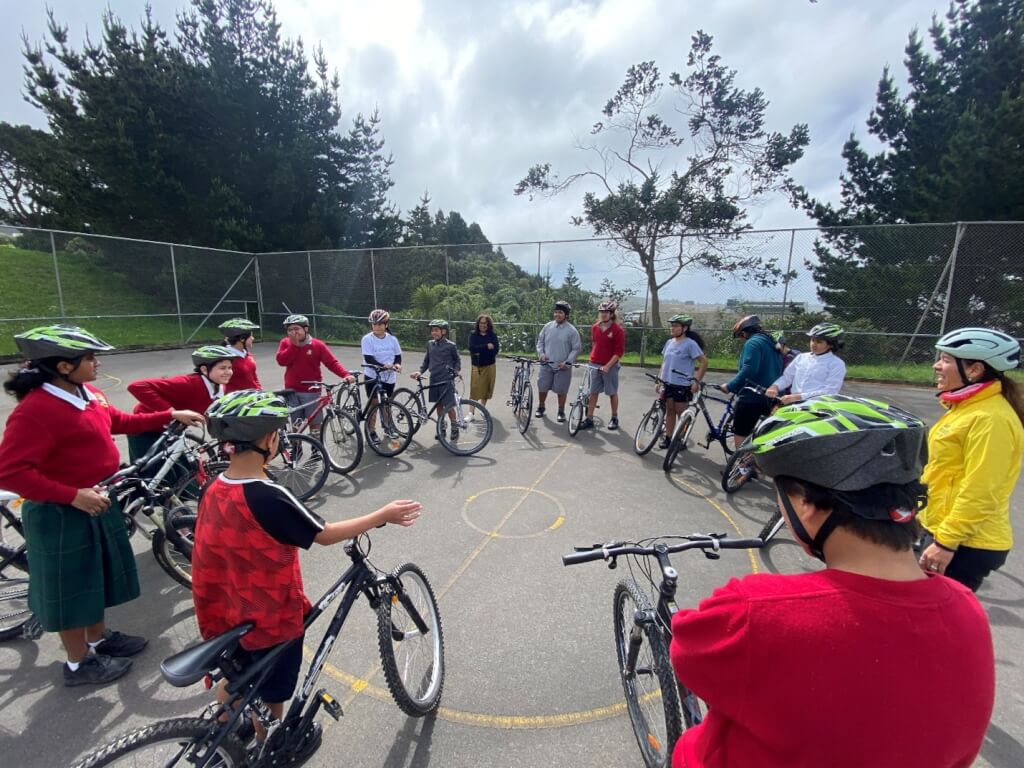 "My instructor was such a good teacher – I can't believe I now know how to ride a bike. I'm going to ask my parents for one for Christmas" – Year 7 student, Bishop Viard College