mitre 10 & mana college ambassadors programme

Youth ambassadors from Mana College have been a great hit at Mitre 10 MEGA Porirua. Ten students gave up their weekends during August, September and October 2021 to volunteer in the store and gain some hands-on experience.
Working with checkout operators, the students offered a friendly face to customers and helped with bagging up items and taking them to customers' vehicles, as well as doing whatever else they were asked.
This programme brings our community together, as people from all walks of life interact over their purchase or work experiences at Mitre 10 MEGA.  
The programme is now in it's fifth year and is still a highlight in both the store and the school calendars. It is on the calendar again for next year.
The Mitre 10 MEGA team go through the full process with the students who were interested in becoming youth ambassadors. Each of them needed to put together a CV then come for a job interview, and we gave them feedback. We took on everyone who was interested. We gave them the same induction and basic training package that we give all our employees. Then on the days they were working we paired them up with our team members. Checkout operators would have a student each and they were also working with our supervisors and managers. Giving people a chance, an opportunity, just that foot in the door, is how you build a great team, pleasant atmosphere and loyalty within our business.
The team at Mitre 10 agree that this will make the students even more employable. "If a role comes up with us they can apply for it, but they will also be more employable to other retailers.  A point of difference this year was the inclusion of two students from Te Whare Ako (the School's ORS funded facility).  
Darren (previous Store Manager) says the partnership with the Youth 2 Work team was critical to getting the programme off the ground. "To be honest the whole Youth Ambassador Programme wouldn't have happened without the support of the Youth 2 Work team. I had the idea and they made it a reality."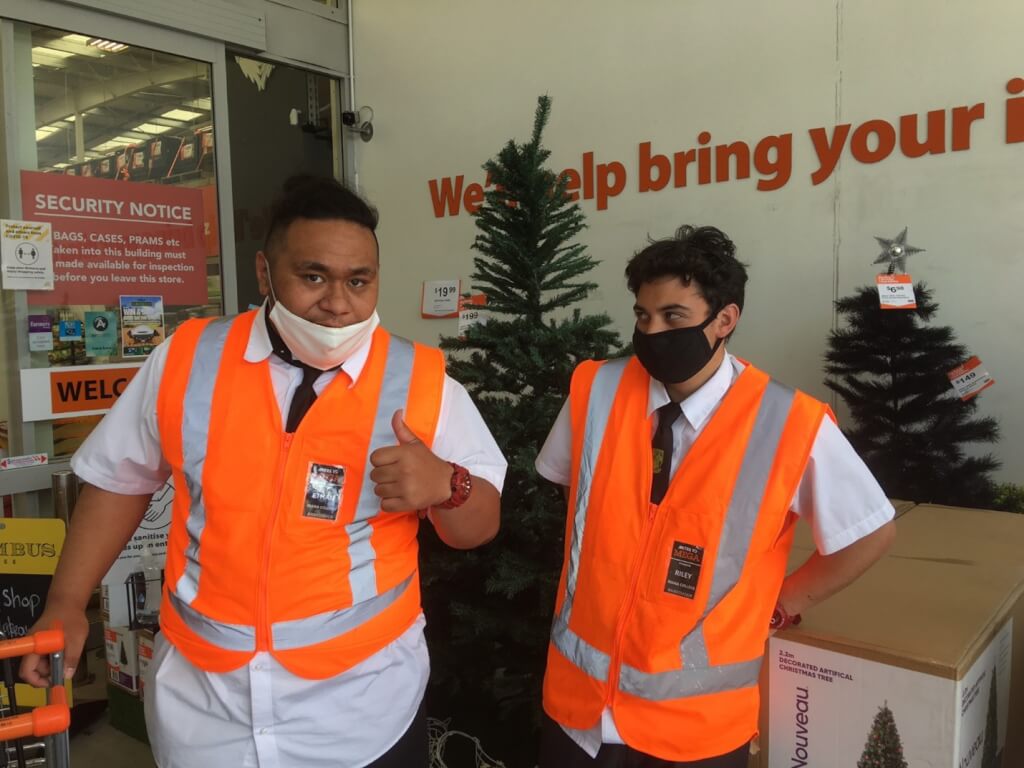 Ethan and Riley are pictured here, they loved their experience.