willie apiata wows students at mana college

A group of senior students from Mana College were 'wowed' after having the opportunity to meet and listen to New Zealand national role model and hero, Willie Apiata.
His motivational presentation was values-based, focusing on life beyond the classroom, and the imprint a student wants to leave on society. Mr Apiata shared his life experiences and the messages he conveyed were both inspirational and thought provoking, leaving students buzzing.
"You need to have values in your life, and they need to evolve as you get older," said student, Jaxon, after the presentation from Mr Apiata.
"His whole background was really interesting, and I need to think about what my values are," said Mia, a year 12 student, who has found it challenging returning to school after the Covid 19 lock down. 
The presentation was a great way to uplift the students of Mana College who have had some tough stuff to deal with, with the uncertainty around the Covid-19 pandemic.
Mr Apiata is an ambassador for Westpac, and the visit to Mana College was coordinated by Westpac and Partners Porirua.
Deputy Principal Marion Tuite said it was an incredible opportunity and privilege for the school.
"The students gained a great deal of insight from their session with Willie and like all meaningful experiences, they learned a lot about themselves at the same time. I believe they all feel different in some way, having met him," she said. "We really appreciate the support for our rangatahi and the opportunities that are available to us through organisations such as this."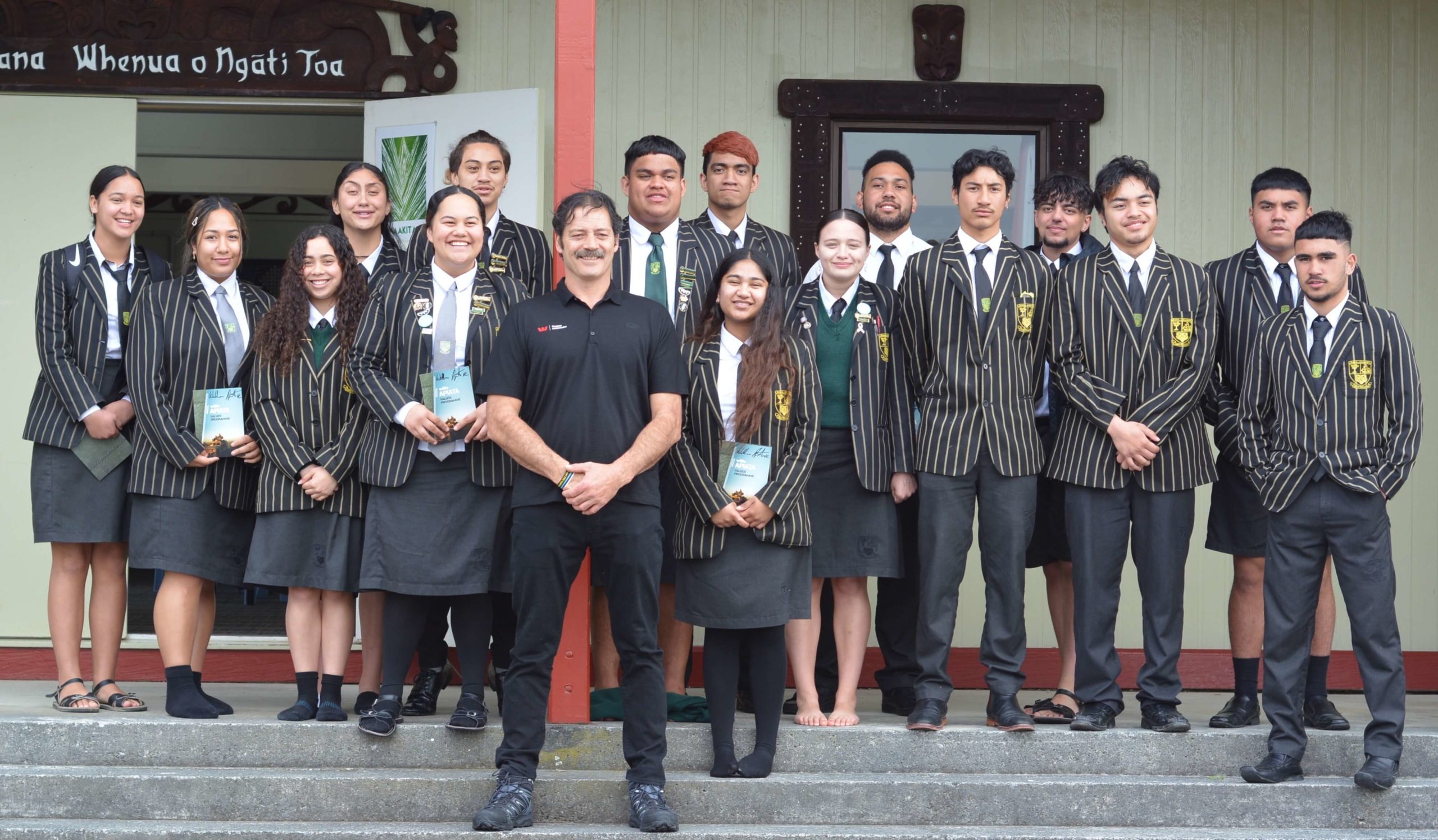 Willie Apiata with students from Mana College following his presentation.