Downer is a great advocate for the Porirua Youth 2 Work Movement having taken more than 30 people through the programme.
With a strong sense of community responsibility, Downer's Construction Manager, Graeme O'Keeffe says he is proud to be providing the training for the local youth some of who have made their way through the company's holiday work experience programme and others as school leavers looking for employment.
"Having lots of young people entering our business is a real win for us. We get good people working with us and they become our own people, trained by us on the job.
"Mostly the young ones start out with labouring, and lots will stick with that. Others will work up to Foreman and getting the licences they need."
Downer has a raft of support structures and programmes in place to make sure young employees stay and do well. They provide mentoring, cadet programmes, a Māori leadership programme, training opportunities and a supportive environment.
Two of the Youth 2 Work/Downer success stories are Brentyn Pahetogia and Harmony Ioane.
Brentyn went to Tawa College and joined the Downer graduate engineer programme in 2018. He was the Downer Youth 2 Work co-ordinator for two years liaising with Partners Porirua to identify and mentor local students into work experience opportunities in various Downer teams.
In 2020 he became a site engineer specialising in quality control.
Brentyn says Downer is an awesome employer. "As a young person in the business they have supported me from the day I started and always provide training opportunities and work experience.
"Downer gave me the opportunity to work with Partners Porirua and help with the Youth 2 Work programme.  At the start I just thought it was going to be extra work for myself but I quickly came around and the idea of being able to change a young person's life made me really enjoy being a part of the programme. I appreciate the opportunities given to me as it has also developed my leadership skills and given me the chance to influence Porirua youth, which makes me proud to work for a company like Downer."
Harmony took part in the Downer Youth 2 Work – work experience programme in 2019 while she was still at Aotea College. In 2020 she was offered a full-time position at Downer working in construction.
Graeme says: "It's important to bring young women into our business – she's such a success story and the guys have embraced her as one of the team and are supporting her to do well. This will open up opportunities for her, and with her great attitude she shows the potential to become a future leader."
Harmony says Downer is a good company to work for. "They gave me an opportunity to work for them while still in college and with no previous work experience.  Working at Downer I have enjoyed learning new skills such as using hand tools and power tools, health & safety and reading construction plans.
"I get a lot of support from my crew and other workers on site, especially when I first started. If I don't know how to do something my crew is always happy to help."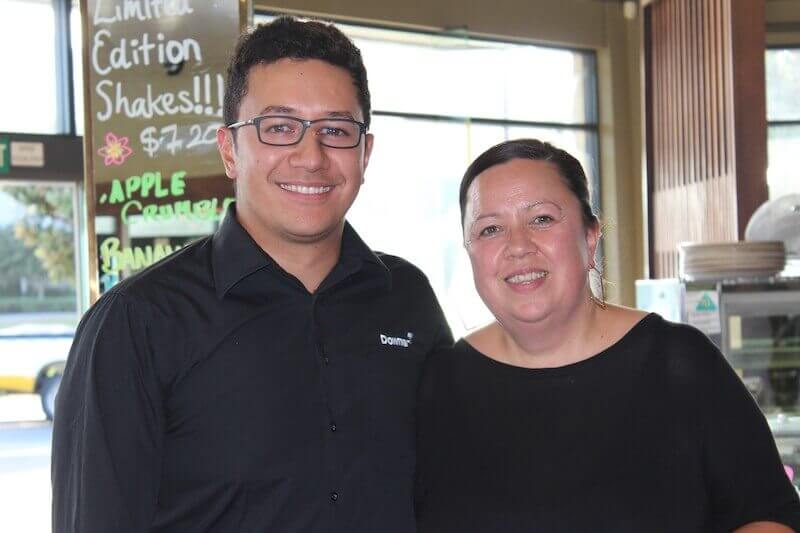 Brentyn Paheogia with Jacqui Edwards from Partners Porirua.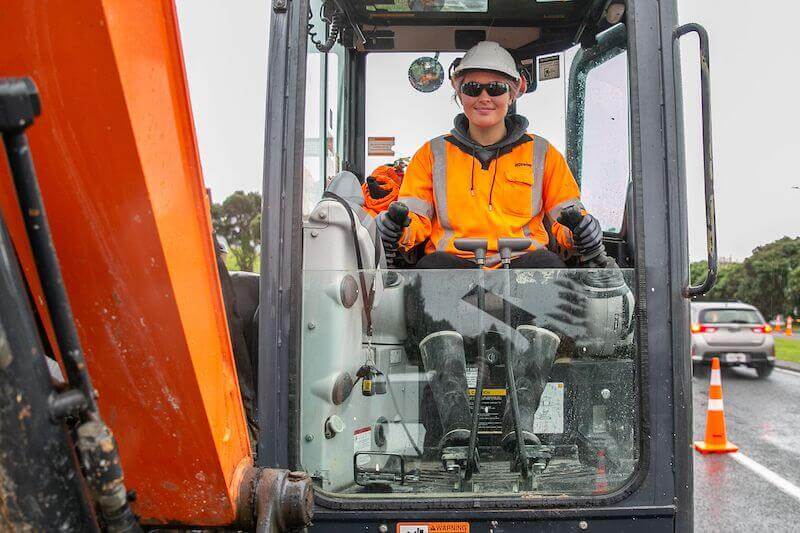 Harmony Ioane is loving the chance to learn new skills.