Have driving licence, have opportunities
Ka mau te wehi!

LICENCE TO DRIVE
We all know the benefits of having a driver licence – job opportunities, road safety, independence and living within the law.
Drive 4 Life was first introduced in 2007 as a safe driving programme and over 1000 rangatahi have graduated from Drive 4 Life with their learner, restricted or full driver licence.
The Drive 4 Life programme is available to rangatahi involved with Partners Porirua. Without a licence rangatahi can have a hard time trying to enter the workforce and can often be overlooked by employers. We're here to help break down those barriers.
The programme includes learner licence workshops to help prepare students for their tests and to promote driver safety. Each year on average 130 students are helped with their learner licences, with a 99% success rate.
Partners Porirua also facilitates a Community Driver Mentor Programme enabling disadvantaged rangatahi to practise their driving skills with fully licensed adult driving mentors. This helps rangatahi to obtain their restricted and full driver licences.
The mentors are trained to act as driving coaches, supervising a range of driving experiences and fostering positive habits leading to safer drivers on our roads and in communities.
Each year more than 100 students obtain their restricted or full licence with our help.
If you're interested in getting your driver licence or volunteering as a driver mentor, please call our office on 04 237 1097.
We would like to acknowledge our sponsors Porirua City Council, Hutt Mana Charitable Trust and Clare Foundation.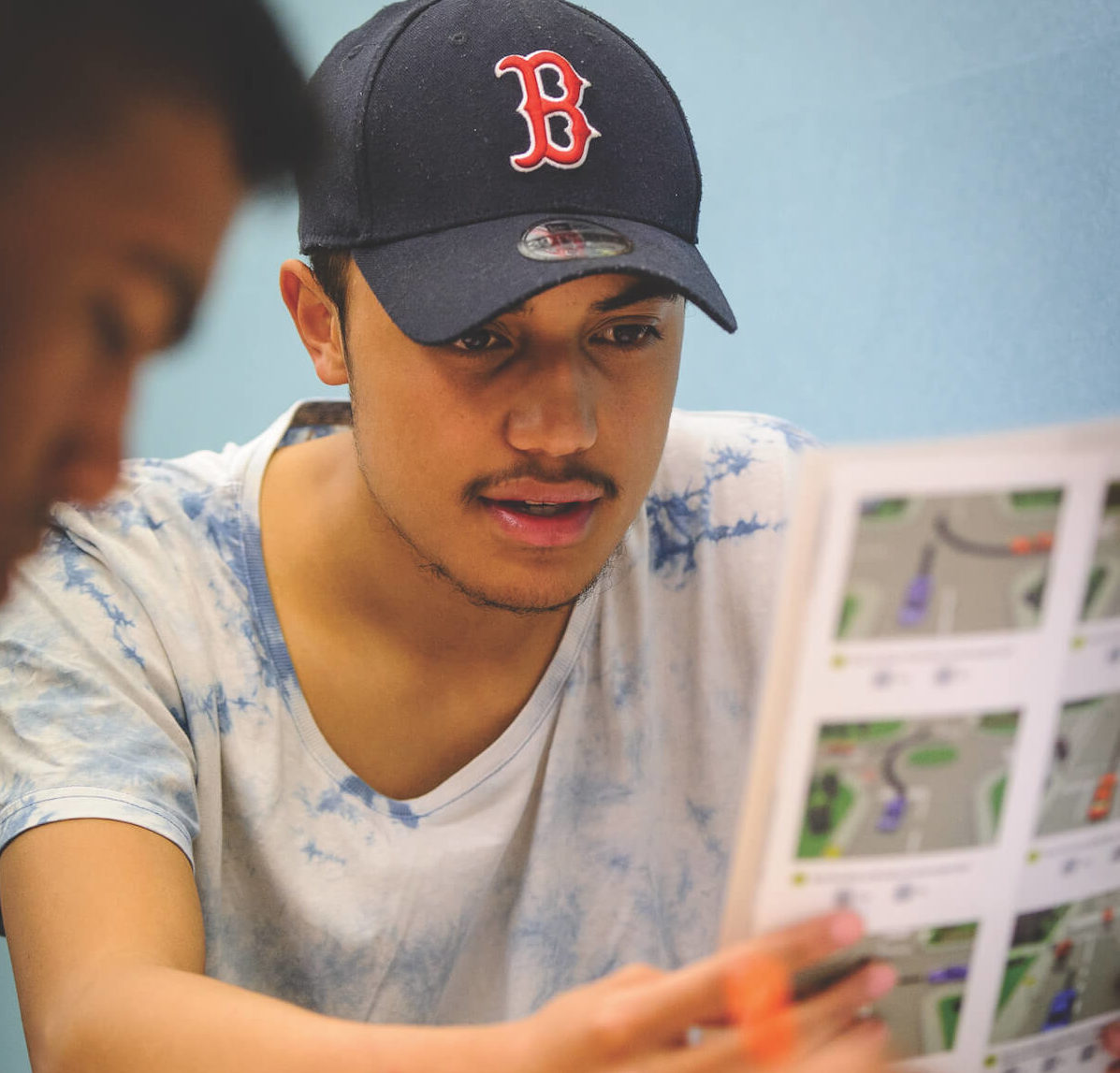 "We are making safer drivers. After being a driving mentor, I can unequivocally say that it makes a difference. The driver becomes better informed and better skilled on the road."
Denys Latham
Driver Mentor
"It was daunting to have a policeman sitting next to me in the car, but after a while it became normal. It gave me confidence on the road and I'm really pleased I did it."
PJ
Learner Driver
"For many young
people
this is their first qualification. As well as making them even more employable it's a great confidence booster."
Henry Samia
Drive 4 Life Projects Manager