Pacific programme brought to you with pride

We're proud of our Pacific heritage and now have the Tupu Aotearoa programme in Porirua.  The initiative supports Pacific people, over the age of 15, as they transition to their next phase, be it work, training or tertiary study. We run this programme on behalf of the Ministry for Pacific Peoples.
This programme means we can do more work with Pacific people in connecting with their families and their communities. Our Tupu navigators support Pacific young people to access work or learning opportunities and connect with other local providers to support them on their journey.  It gives us the opportunity to help young people put more thought into their pathways, and helps them be supported by their own communities.
Central to the Tupu Aotearoa service is the ability for organisations to come together to deliver programmes and for young people to connect with other youth services in the city. In the past, the navigation between these services has proved to be a barrier.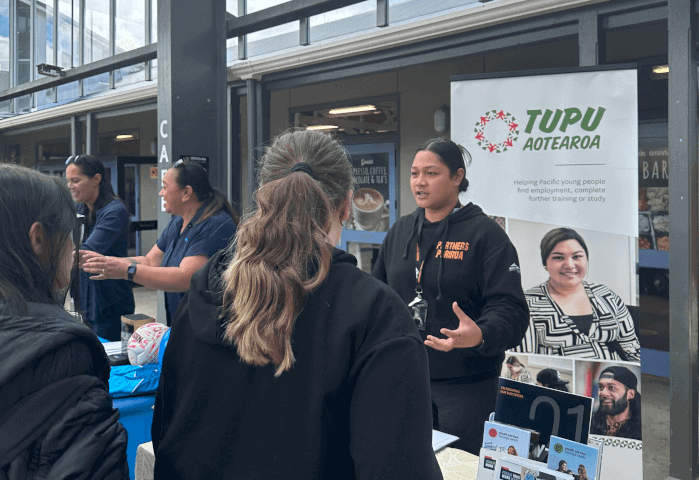 "The word tupu (to grow), for both Māori and Pacific, accurately reflects our intention to support the growth of our rangatahi here in Porirua and Aotearoa." 
Sala Henry Samia, General Manager, Partners Porirua