Supporting young people into earning and learning to create better futures

Rangatahi 2 Mahi
The Porirua Youth 2 Work Movement is a collective of like-minded employers, educators and communities working together to invest in our young people. The focus of this programme is getting our young people earning and learning to create better futures.
We're helping ensure that businesses have the skilled staff they need and we're securing good employment opportunities for our young people.
Businesses, educators and the community are given opportunities to make a real difference to our young people – and ultimately to Porirua City. By joining us in partnership they are demonstrating their commitment to our youth.
Our partners promote opportunities and benefits for Porirua youth and work together in the spirit of partnership to share resources and celebrate achievements.
They get involved in many ways, from sharing knowledge, skills and experience to hosting workplace visits and supporting young people with scholarships, apprenticeships or cadetships.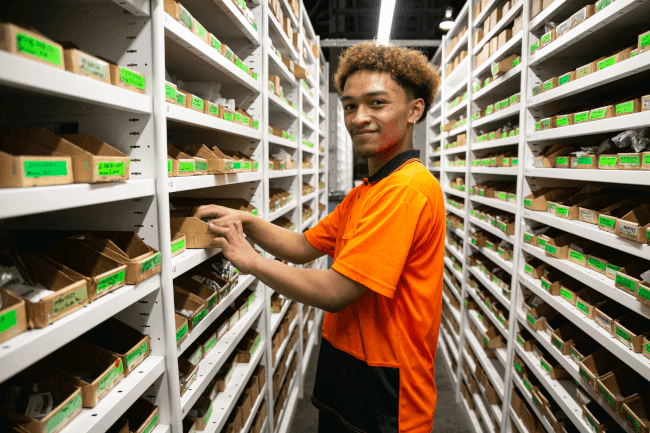 Solving Skill Shortages
The Porirua Youth 2 Work Movement is collaborating with Porirua City Council and the Porirua Chamber of Commerce to run events that showcase employment opportunities for students and young people, and to provide a solution to skill shortages.
Our events are a great hit with employers and young people alike.  Rangatahi get the opportunity to meet business people and see a snapshot of the working world, while employers promote their industries and identify potential employees.
The 'Tradies Meet and Greet' is a highlight for some of those about to enter the workforce.   Local tradespeople share information about their businesses, their pathways into their current roles and, most importantly, what they were looking for in potential employees.
Events like the Porirua Women in Trades and Construction Expo are held to inspire young women to take up opportunities in non-traditional pathways.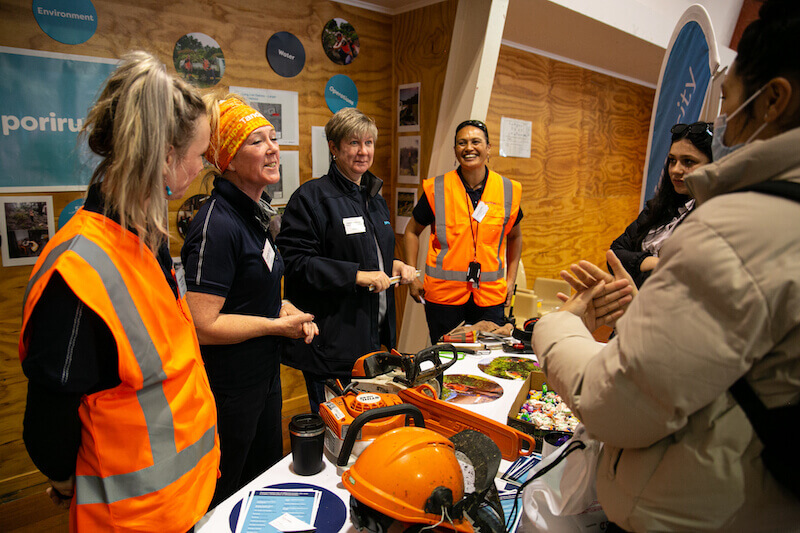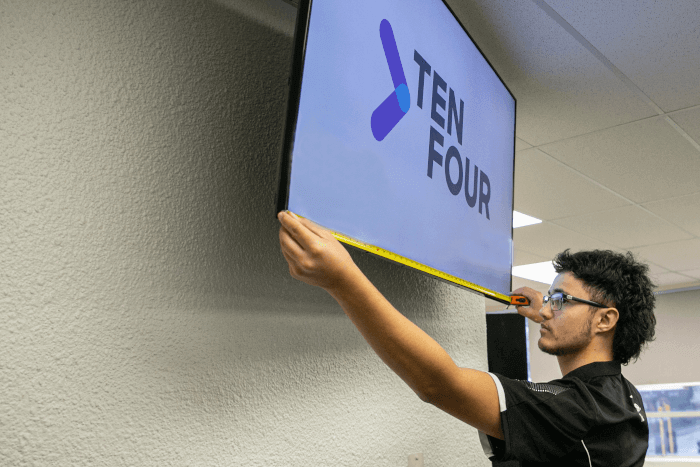 Exploring Pathways
Every year we run a number of different targeted events that promote specific sectors These events are designed to inspire young people to think about their future pathways. They give rangatahi a real taste for career opportunities in the community and often lead to actual job offers.
For employers these events are an opportunity to:
connect with other like-minded people
engage with young people and meet interview-ready young job seekers
invest in your future workforce by employing talented young people
share your wealth of knowledge and experience
raise your profile and demonstrate your support to Porirua
Our events are always a great success, with many businesses and training providers showcasing opportunities to hundreds of young people looking for work or interested in studying for a career.
Having lots of young people entering our business is a real win for us. We get good people working with us and they become our own people, trained by us on the job.
"Women are critical thinkers who can add value to the trades industry with solutions and out-of-the-box thinking every day."