New whanau community space in Cannons Creek

The day was infused with celebration and a sense of 'Pride' and 'Ours' at the opening of the new community space and park area at Bedford Reserve in Cannons Creek this week.
Ngati Toa kaumatua, Taku Parai blessed the Park which was officially opened by Porirua Mayor, Mike Tana.  But it was the young people that were the centre of attention with heartfelt performances from local schools, Windley and Glenview and a rousing haka from Brandon Intermediate.
It has been a true community student-led project, said Rachel Scott from Partners Porirua, with Porirua College students designing and making the park benches, Glenview students designing and painting the mural, and leaders from Cannons Creek School, Windley School and Porirua College working through a robust consultation process to gather their ideas and work with landscape architects to bring their vision to life. 
As well as a flying fox, swing play area, performance stage, park benches, DJ post, drinking fountain and family sized picnic table, the space includes a wheelchair-friendly barbecue area and a swing for people with limited mobility.  
 "We have a process where young people have a say and that is so important" said Mayor, Mike Tana "I want to especially thank the schools that have participated in improving this space, either through design or working on the bench seats. It has created a sense of ownership for you in your community."
"The space will definitely be popular. Cannons Creek has always had a sense of community and it's great to see an area that many families can utilise," says Eastern Ward councillor and Cannons Creek resident, Kylie Wihapi.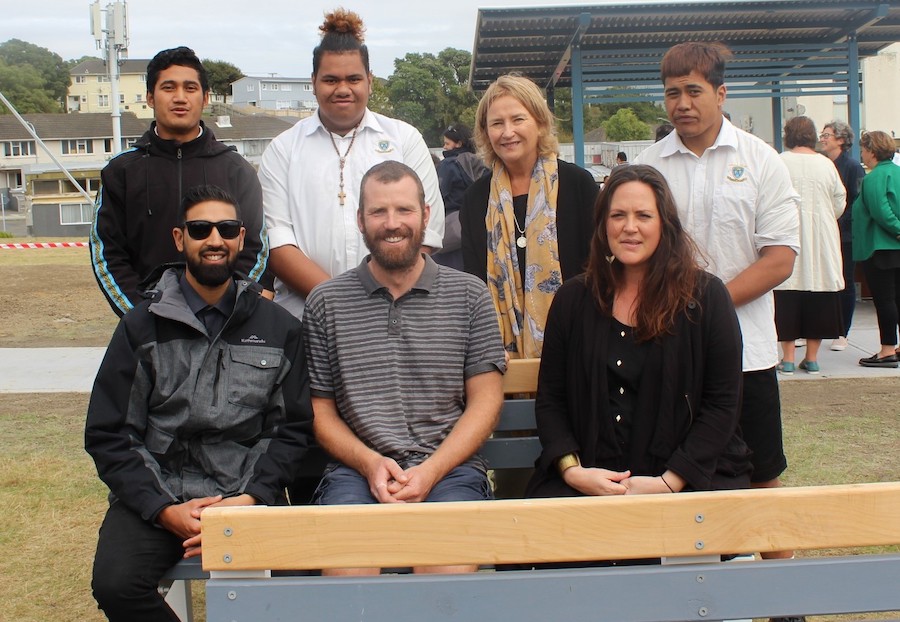 Back: Harry Young-Lalau, Solomona Penese, Michelle Robinson, Vailahi Vailahi
Front:  Aashif Sacha, Franki Light, Rachel Scott
Porirua College students, their teacher and staff from Partners Porirua sitting on the park benches that the students made themselves.