Youth agency recognised for going the distance

Partners Porirua recently received recognition, and funding, for being the last partnership organisation still standing.
Originally one of eight locally led organisations set up in 2000 under the auspices of Partners New Zealand (PNZ), Partners Porirua is the only one still operating in 2018.
Partners New Zealand Trustee Pat Waite, and PNZ Administrator Ian McKinnon donated the remaining funds from PNZ to Partners Porirua in recognition of the great work they do. 
"It is very rewarding to see Partners Porirua continue to deliver under the original concept that the founders of PNZ had in mind. We're delighted to donate extra funds to support its programmes," said Mr Waite.
The funds are earmarked for the Partners Porirua Drive 4 Life driving programme.
Partners Porirua Executive Director Michelle Robinson says each year they work hard to help young people obtain their driver licence which, in turn, opens the door to more job opportunities.
"We help about 130 students a year wth their learner licences and more than 100 with their restricted or full licences," says Ms Robinson.
Mr Waite says this is just one of the many initiatives that Partners Porirua is involved with in the local community.
"We see Partners Porirua as a role model organisation delivering programmes through forming partnerships with local, schools, councils and employers to transition young people to a future they aspire to," he said.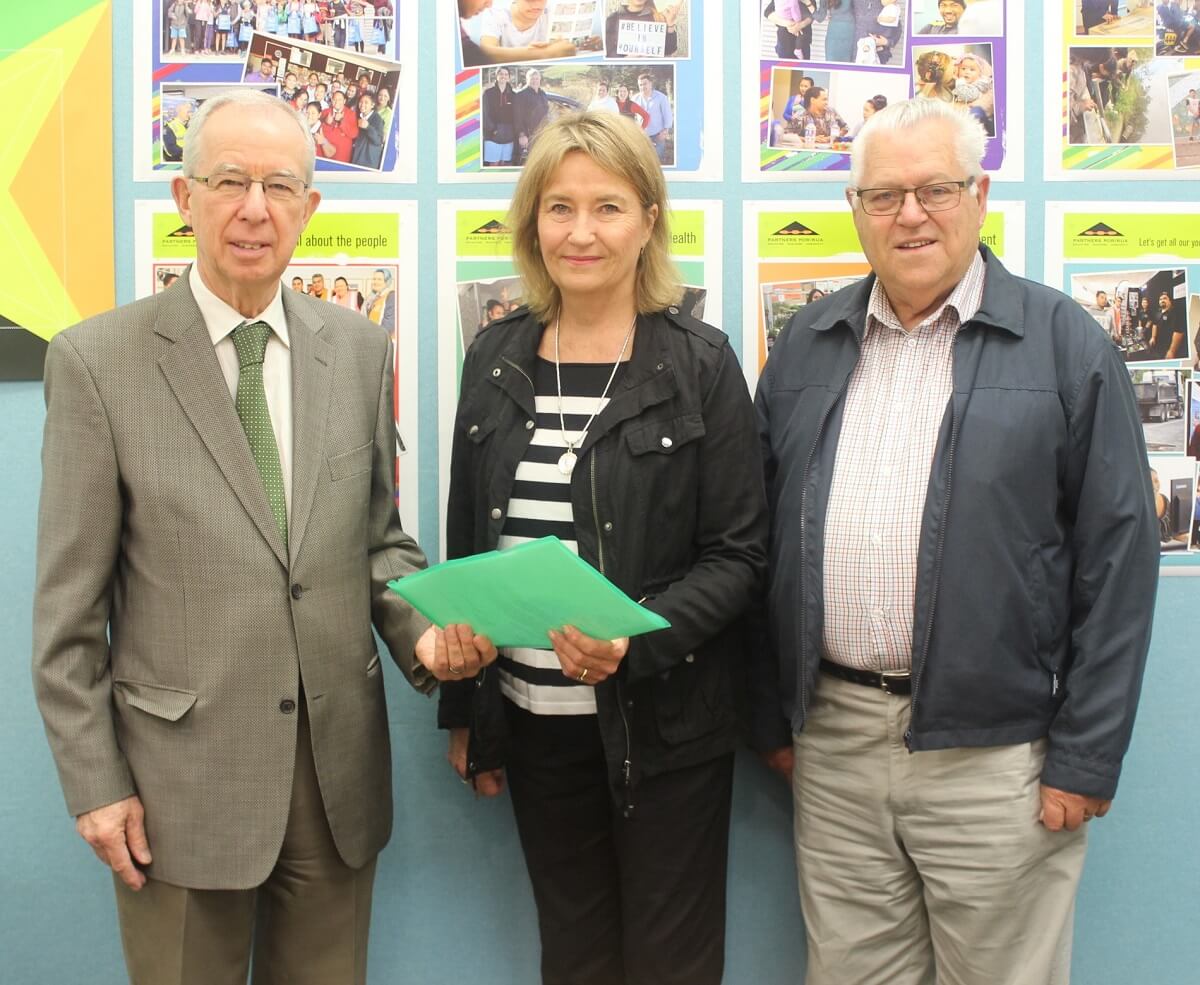 Ian McKinnon and Pat Waite present funds to Michelle Robinson, in recognition of the great work Partners Porirua does in the community.